When did relapse become part of the recovery process?  Why doesn't anyone describe a recurrence of cancer, heart attack, or stroke as part of their recovery from these disorders?  What if an addict's next relapse is their cause of death? Who has the authority to label someone an addict for life if they previously suffered from addiction?  The inaccurate statement that 'relapse is part of recovery' is widely accepted at meetings, rehab centers, and therapy sessions across the country and it's time for this dangerous nonsense to STOP.  As a former addict, I am here to send a clear message to my fellow addicts and any responsible medical professionals that are willing to listen that this mindset is exactly what's wrong with our broken belief system on relapse prevention.  Saying an addict is possibly going to relapse as part of their recovery process is not only demoralizing, but it's setting an expectation for failure. Even just implying that relapse is part of recovery is ultimately allowing an addict to make yet another excuse to drink or use drugs instead of putting in the hard work it takes to stay sober.  In addition to being toxic to an addict's state of mind, it also releases an addict from doing whatever it takes to break the vicious cycle of addiction. The bitter truth is that relapse often happens when addicts are not willing to address the underlying cause of our addictions. If addicts are brave and humble enough to embrace all the problematic events from our past as opportunities that can bless us with strength, hope, understanding, empathy, love, and many other powerful tools to help us evolve into our true authentic selves and understand our life purpose.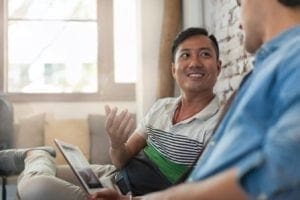 In my recovery coaching business, I spend very little time discussing a client's history of pain and trauma. I ask them to consider the possibility that the events of their past, present, and future are perfectly placed events in their life which happen at the appointed time. I believe that all events in life allow us to gain strength, courage, perspective, and understanding.  The most difficult circumstances in our past can be the most significant assets in our recovery. When we embrace life's most challenging moments as things that happened FOR us and not TO us, we can set free from the destructive mindset that is at the root of most substance abuse disorders. I enjoy helping clients focus on creating a whole new reality in their life combined with holistic, pragmatic solutions to help them find their life purpose.  There are several open-ended questions I always ask to initiate the life purpose conversation. However, I still leave it up to them to decide what their purpose is because only they know.

Relapse happens long before an addict takes their first drink or drug.  It's a premeditated action stemmed from several common thoughts and behaviors that some usually give addicts an excuse to relapse.  Some of the emotions and activities that increase the risk of relapse are:
BOREDOM, A CASUAL ATTITUDE ABOUT USING
, 
DENIAL, PEER PRESSURE
, 
LAZINESS, 
IMPROPER NUTRITION, 
LACK OF SELF-CARE, NEGATIVITY
, 
STRESS, 
FAILED RELATIONSHIPS, 
FINANCES, 
LOSING A JOB, 
DEATH OF A LOVED ONE, 
FATIGUE, 
ANGER, 
LONELINESS, ETC.
Relapse does NOT have to be part of recovery if we are willing to do the necessary work and place their sobriety above everything else in their life.  The following are some basic principles I suggest to addicts I coach who are looking for help finding their pathway to long-term sobriety.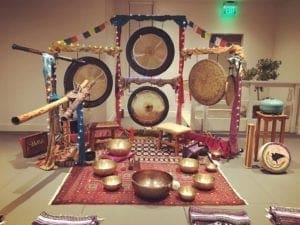 SELF-CARE, SELF-CARE, & MORE SELF-CARE – When the chains of addiction broken, a strong commitment to self-care can help recovering addicts rebuild and nurture our mind, body, and spirit.  No matter how indulgent or fancy the term may sound, self-care is crucial for our physical, emotional and mental well-being. Massages, acupuncture, meditation, reading, and sound therapy are all excellent activities to promote self-care.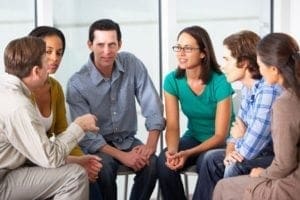 GET SUPPORT – Addiction can be a very isolating, lonely struggle where we often find ourselves constantly alone.  Therefore, building a stable support system is very important to help recovering addicts create a safe, supportive, positive environment to thrive.  Recovery coaching programs and support groups can offer an excellent source of support and empathy for individuals in recovery. Family members can provide an excellent source of encouragement so long as they are healthy and supportive of the addict's recovery. The gym (smaller the better) is another superb place addicts can connect with health-conscious individuals.  Hiring a personal trainer at a gym will provide an addict additional support and accountability on their road to recovery. Church groups provide a tremendous support system for those who wish to use organized religion as a pathway to healing. A simple online search on Meetup.com can help connect recovering addicts with others who have similar interest or hobbies.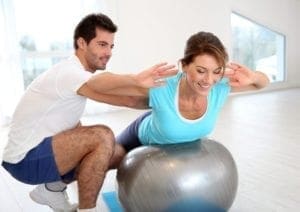 BE ACTIVE – Boredom is a primary enemy of the recovery process   Being a couch potato is not an option for recovering addicts who want to thrive in their new sober life. Implement a daily fitness routine such as walking, jogging, lifting weights, etc. Group fitness classes such as yoga, pilates, and high-intensity interval training are excellent outlets to help get the wiggles out, and that also will connect recovering addicts with other health-conscious individuals.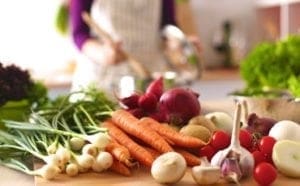 PROPER NUTRITION – The food we put in our body is directly related to our mood and how we feel. The energy we have daily is a direct result of the food we eat. Unhealthy foods can make us feel lethargic or cause us to develop other unhealthy habits or triggers.  Eating healthy is one of the best ways to replenish a body once ravished by addiction. Meeting with a nutrition coach is a significant first step to learn how to promote proper nutrition.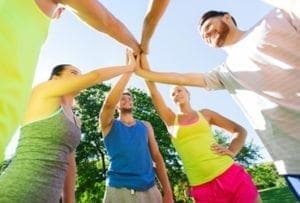 VOLUNTEER WORK – Many people find themselves without purpose post-rehab. For a long time, our reason for getting up each day was to get high or drunk. For this and many other reasons, addicts should consider devoting some time to volunteer work. By volunteering to help others in need, you can help repay your debt to society and find a beautiful, a gratifying sense of purpose.
If you or someone you love is struggling, please don't hesitate to Contact Us.
gethelp@sobercoaching.com
Tags:
Addiction
,
Nutrition
,
recovery
,
relapse
,
Self-Care
,
Support
,
volunteer
,
Why