Lifting weights seven days a week is inevitably going to cause some aches and pains, especially for old guys like me. Muscle soreness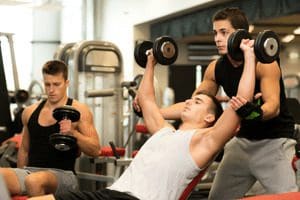 comes with the territory when you spend a few hours a day training hard at the gym. In my new sober life, I've embraced my gym sessions as part of my daily routine which also provides some much-needed discipline in my recovery process. I honestly LOVE working out every day, and the sense of accomplishment I feel afterward is very motivating. Furthermore, working out with my gym buddies provides me with valuable human connections that are so critical to the recovery process. Also, working out every day helps me look, feel, and be MY best.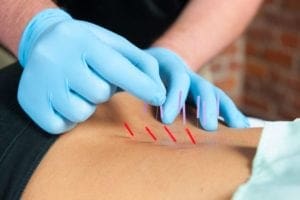 Recently I experienced some severe pain in my both of my elbows, and I've always dealt with varying levels of pain in my lower back from a genetic disorder called ankylosing spondylitis. As a former Opioid addict, I am fully aware of the risks of using pharmaceuticals for pain management. When I began asking around at the gym what others had done with similar pain scenarios, I was surprised to hear their response. I was encouraged to give dry needling a try. I'd had acupuncture before, which is similar, but I was a little unfamiliar with the whole dry needling concept. Dry needling is based on Western anatomical and neurophysiological principles. It should not be confused with the Traditional Chinese Medicine (TCM) technique of acupuncture. The same filament needles are used in both dry needling and acupuncture, so the confusion is understandable.
I always promote a holistic lifestyle in my recovery coaching business, so I was anxious to walk the walk when I had body ailments that required some attention. The breakpoint was when I started waking up in the middle of the night with excruciating pain shooting through my elbows. I knew I had to take action and do something about it because I was also beginning to lose strength in my grip and couldn't open jars of my beloved peanut butter. When I contacted my insurance company, I was pleasantly surprised to discover that dry needling was covered under the physical therapy portion of my health insurance policy. YAY! I scheduled an appointment the following day, and it has honestly been one of the best decisions I've ever made. Not going to lie, dry needling hurts like a b****!!!!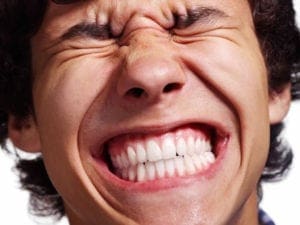 Although the intense pain is over rather quickly, I am pretty sore for the next couple hours after the procedure. The following day my soreness has usually subsided, and the sense of pain relief I feel is incredible. I have been getting treated twice a week for about a month, and I've experienced an 80% reduction in my elbow and lower back pain. I no longer wake up in the middle of the night screaming like I'd had a nightmare that I was using again. Lol. I have improved strength and flexibility, and both my arms and my lower back are getting stronger by the week. I've even begun to do lightweight lower back exercises. Dry needling is an excellent holistic option for pain management. I would strongly recommend dry needling to anyone who is looking for pain relief and doesn't want to go the pharmaceutical route. For more information about dry needling, search the internet and read articles from reputable sources. If anyone is interested in trying dry needling, be sure to find a trustworthy local person that has good reviews. You can thank me later! 😉
If you or someone you know is suffering from addiction, please don't wait another day, CONTACT US today!
Tags:
ACUPUNCTURE
,
ACUTE
,
DRY NEEDLING
,
HOLISTIC
,
PAIN