It's hard to believe that a piece of paper almost killed me. My Opioid addiction all started with a small piece of paper that I carried into the local pharmacy and then walked out with a bottle of pure evil.  I had knowingly used my lower back pain issue to obtain a prescription for Oxycodone and it seemed to so easy to put my hands on hundreds of these pills. The pain in my back was stemming from a genetic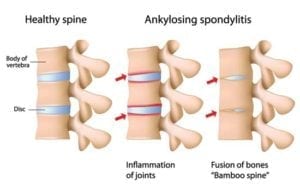 disorder called Ankylosing Spondylitis (AS), which is a type of chronic, inflammatory arthritis that mainly affects the spine.  It wasn't difficult for me to get the prescription because I had blood work done that confirmed I had AS.  Therefore, all I had to do is go through a couple quick doctor visits and whala, I was getting the governments version of heroin from a drive through pharmacy for FREE (insurance paid for it).  Upon filling my script, I literally couldn't get back to my car fast enough to put the pills in a pill crusher and snort them through a straw because I was usually so physically sick from withdrawal symptoms that by the time my refill was available I needed the drugs to hit my system quick, fast, and in a hurry.  I instantly felt like I had risen from the dead and was completely energized when that pill dust hit my nasal passage.  I'll use a cartoon to make a quick analogy here for those who have never used a narcotic drug. Remember when Popeye would get all beaten up by Brutus and could barely manage to pour a can of spinach down his throat?  But when he finally gulped that slimy green can of veggies down…BOOM, a new super human appeared.  That's exactly how I felt the second the drugs hit me.  All my aches, pains, worries, concerns, and fears quickly disappeared and I was off to tackle the day, high as a kite.  Of course I was snorting way more pills than the prescribed dosage and I honestly didn't care, I just wanted to stop the severe pain of withdrawal and I knew there was only one way to do that and nothing was going to stop me, nothing.  I continued down this Opioid death spiral for almost two years, eventually resorting to buying random pain pills off the street because I would blast through my months supply of Oxycodone in a about a week and that's when my addiction would kick in full throttle. The withdrawal symptoms turned me into a lifeless zombie straight out of the movies.  The pain I felt over my entire body was excruciating, like no pain I had ever felt before.  I had horrible cold sweats, uncontrollable racing thoughts, my body temperature skyrocketed, and I was super constipated (pretty sexy huh??). I threw up everything I ate or drank so my throat felt like I had swallowed razor blades.  But the one thing I remember the most was my stomach pain.  OMG!  Try to imagine the worst flu symptoms you've ever had, multiply that times 10, and then contemplate enduring that pain and discomfort for days on end.  I begged for death on several occasions when I was going through withdrawals because the physical and emotional pain was so unbearable.  I would reach a point where I had to scream at the top of my lungs just to overcome the pain in my stomach to get out of bed, crawl to the toilet, and throw up yellow stomach bile.  I was living in my own personal hell and there was no end in sight.  Suicide or incarceration seemed like my only way out of this never ending nightmare. Yes, I was suicidal and considered ending my life on man occasions.
A Mother's Love Is All That Could Save Me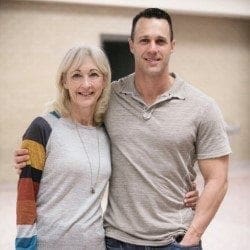 One miserable day I was laying in bed in my usual pool of sweat, moaning and groaning from the gut wrenching stomach pain when my mother walked in my dark bedroom and said "get up son, you're going to rehab".  She packed my suite case and drove me to the airport and by the grace of God I checked into a holistic treatment center in Southern California on March 6th, 2015.  Looking back, I know my mother was wearing a halo that day because she was my savior and only a mothers love could save me from the powerful addiction demons that had consumed me.  I was an addict.  I was fully engulfed by Opioid addiction.  I was completely beaten for the first time in my life and I could not rise up on my own.  But my mother was never going to stop trying to save my life and that day she took action to rescue her only son. I owe my life to my mother and the rest of my family who all stepped up to support me getting to rehab. All that I am and all that I will ever be is because of the love and mercy my family showed me in my darkest days.  I put them through countless sleepless nights and hellacious torment that no family should ever have to endure.
Fast Forward To Now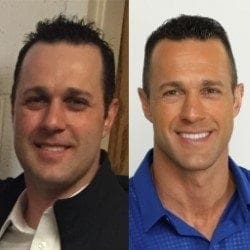 It's been 2 1/2 years since that life changing day and there is no possible way how much my life has changed.  My gosh…I'm a Sober Coach!  I guess you could call my transformation a miracle.  But it really isn't my transformation, it's our transformation.  I've had so many amazing people help me turn it all around, they helped give me a second chance at life.  I inevitably had to part ways with a few people as well when I got home from rehab but those people are no longer necessary in my life.  However, the roles they played in my journey were perfect in every way.  I am a firm believer that all things happen at the appointed time in this life and the Universe doesn't make mistakes.  I had a spiritual awakening while I was in treatment and I literally changed my perception of everything I had perceived to be real and true.  I learned how to live in the moment and let go of all the shame, guilt, anger, remorse, fear, and doubts I had about my life.  I read a quote out of a book during my stay in rehab called Zen And the Art of Happiness that changed my life forever.  To this day, that magnificent quote still pops up on my phone's calendar every morning.
"Everything that happens to me is the best possible thing that can happen to me"  
Addiction didn't kill me, therefore I feel it is my duty and obligation to help others who are suffering from the hell of addiction.  I have dedicated my life to giving hope to the hopeless.  If addiction is a disease, then I'm proof there is a cure.
If you or someone you love is struggling, please don't hesitate to Contact Us.
gethelp@sobercoaching.com
Tags:
Addiction
,
opioid
,
oxycodone
,
Pharmacy
,
Pills
,
prescription